E-IoT Solutions
Environmental Strategy Consulting for ESG Combined with IoT
Start Increasing Your Organizations ESG Scores While Lowering Costs, Modernizing & Implementing an E-IoT Strategy
---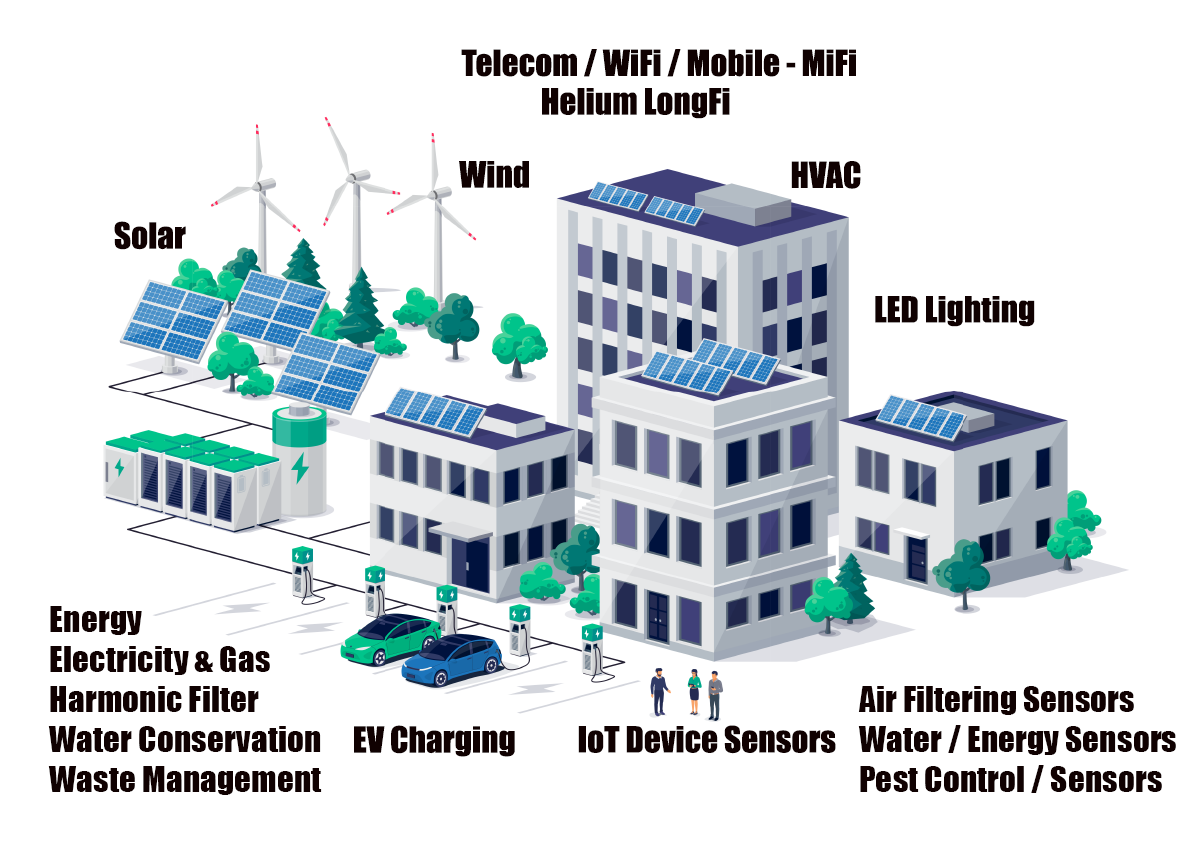 ---
IoT

Internet of Things combined with Environmental side of ESG Guidelines is an essential to all organizations. We will help you develop a winning cost cutting IoT Strategy. Being connected and monitoring all of your organization's infrastructure is the best way to lower costs, increase efficiency, save money and bring up your ESG Score.

Energy

Energy Procurement, Services, Monitoring, Conservation paired with IoT solutions is essential. These solutions include LED Lighting, Solar, Water, Waste Management and EV Charging Stations. On the procurement side, we will help your organization modernize, comply, increase ESG scores, take advantage of government incentives, lower energy contract costs and so much more.

Connectivity

Connectivity and IoT go hand in hand. From modernizing, consolidating, lowering contract costs on Telecom / Mobile, Consolidate Billing, Monitoring Devices, WiFi, MiFi, LongFi, Routers, Switches. Streamline your Organization's Voice, Video, SD-WAN's Multi-Protocol Label Switching, Data Center, Cable / Internet & International Services.
---